Rodney Maxwell Davis was born on April 7, 1942 in Macon, Bibb County, Georgia. He attended both elementary school and high school in Macon and graduated from the Peter G. Appling High School on May 29, 1961.
For conspicuous gallantry and intrepidity at the risk of his life above and beyond the call of duty while serving as the right guide of the 2d Platoon, Company B, in action against enemy forces. Elements of the 2d Platoon were pinned down by a numerically superior force of attacking North Vietnamese Army Regulars. Remnants of the platoon were located in a trench line where Sgt. Davis was directing the fire of his men in an attempt to repel the enemy attack. Disregarding the enemy hand grenades and high volume of small arms and mortar fire, Sgt. Davis moved from man to man shouting words of encouragement to each of them while firing and throwing grenades at the onrushing enemy. When an enemy grenade landed in the trench in the midst of his men, Sgt. Davis, realizing the gravity of the situation, and in a final valiant act of complete self-sacrifice, instantly threw himself upon the grenade, absorbing with his body the full and terrific force of the explosion. Through his extraordinary initiative and inspiring valor in the face of almost certain death, Sgt. Davis saved his comrades from injury and possible loss of life, enabled his platoon to hold its vital position, and upheld the highest traditions of the Marine Corps and the U. S. Naval Service. He gallantly gave his life for his country.
Rodney Davis entered the Marine Corps shortly after his high school graduation in his hometown on August 31, 1961. He then reported for recruit training with the First Recruit Training Battalion Marine Corps Recruit Depot Parris Island, South Carolina. After completion of recruit training in December 1961, he was then transferred to the Marine Corps Base, Camp Lejeune, North Carolina. There he underwent Individual Combat Training with the Second Battalion, First Infantry Training Regiment and graduated in February of 1962.
He served in the United States Marine Corps during the War in Vietnam as a Sergeant in Company B, 1st Battalion, 5th Marines, 1st Marine Division. He was awarded the Medal of Honor for his bravery at Quang Nam Province, Republic of Vietnam, on September 6, 1967.
​

Medal of Honor
​

Purple Heart
​

Marine Corps Good Conduct Medal
​

National Defense Service Medal
​

Armed Forces Expeditionary Medal
​

Vietnam Service Medal
​

Vietnam Military Merit Medal
​

Vietnam Gallantry Cross with Palm
​

Vietnam Campaign Medal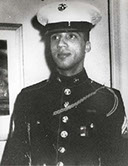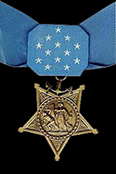 Buried at Linwood Historic Cemetery in Macon, Georgia
Memorial site including a large obelisk commemorating his service also at Linwood Historic Cemetery
The Rodney Maxwell Davis interchange at the intersection of I-75 and I-475 in Macon, Georgia
The USS Rodney M. Davis, an Oliver Hazard Perry class frigate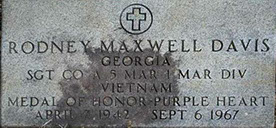 Copyright 2013 Hilliard A Wilbanks Foundation