The Georgia Congressional Medal of Honor web site is dedicated to presenting a comprehensive profile of the individuals whose courage and sacrifice have been acknowledged through their service to us all. It is our objective to tell their story in a way that leads to better understanding of their lives and commitment to us all.
Since the Medal of Honor was created by Congress during the Civil War, there have been twenty-seven service members honored as recipients who were either born in Georgia or had their Medal attributed to Georgia.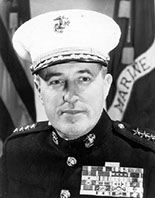 One of Georgia's most highly decorated Air Force veterans from the Vietnam War is Captain Hilliard Almond Wilbanks from Habersham County. Captain Wilbanks is credited with singlehandedly halting an enemy advance and saving more than 100 lives through his personal bravery. More about Captain Wilbanks life and legacy can be learned at the Hilliard A Wilbanks Foundation web site.
One of the most highly decorated Georgians is Marine Corp General Raymond Gilbert Davis. General Davis received his Medal of Honor for his heroism during the Korean War when he is credited for saving more than 1,000 lives.
Although it might seem unusual, there was one Medal of Honor attributed to Georgia during the Civil War. Gunner's Mate George W. Leland received his Medal for heroic action when the U. S. S. Lehigh became grounded in Charleston Harbor.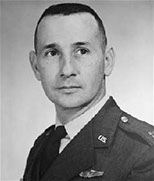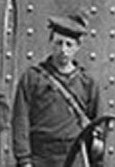 Copyright 2013 Hilliard A Wilbanks Foundation